Cultivating Thought Bags and Cups | Chipotle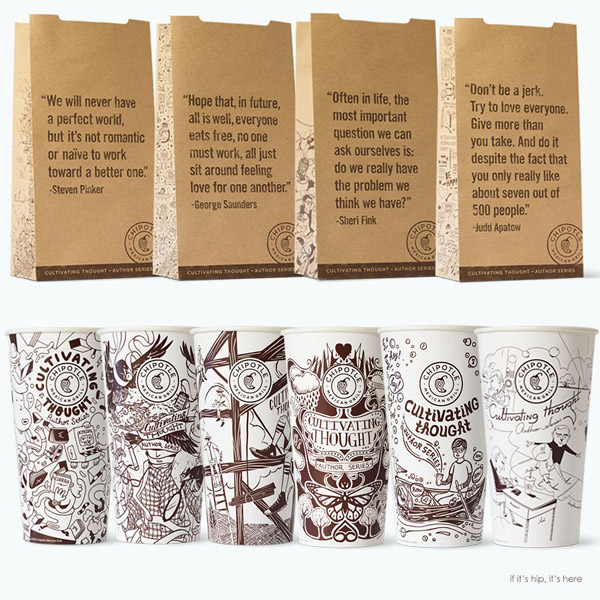 Source:http://www.ifitshipitshere.com/chipotles-cultivating-thought-author-essays-illustrated-cups-bags/
Web
Randy is a print designer, web developer, graphic illustrator, copywriter, and advertising fanatic based in Asheville, NC. Have ad-related questions, comments or possible projects you'd like to discuss? Email
[email protected]
https://www.joeinfo.com
Related Articles
Either it's the packaging or the price, but they've managed to command nearly double to price of their competitors. But with the marketing materials enclosed inside the carton help 'seal the deal' and confirm you've made a smart purchase (even though you paid $12 per dozen).
Compared to the other choices, this unexpectedly colorful and cartoonish product packaging practically jumped off the shelf. (And, since it was a little sweeter than I was expecting, I guess it actually did a good job of delivering on my expectations.)
Attached tag is even a personalized note for this Chinese New Year gift.